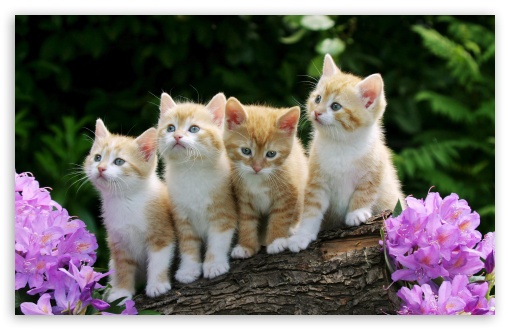 Only 40 Seconds And They're History!
Did you know? Every 10 seconds another Kitten is put to death in the U.S.? Read this quickly because 5 kittens have already died by the time this paragraph has been read. What does Kitten death have to do with Linux? Nothing!!! But I am going to spend my summer here trying to find some connection. I have 12 Cats and 4 Kittens, and a Dog to help me out here. And in my yard, a few bunnies, in the attic, a rack of Linux Servers!!
There IS a connection... so far the only connection is that the male cats will pee on my servers if I don't close the attic door. I learned the other day that cats and servers are not a good mix. We are supposed to be saving kittens right? You can start by not reading this. In the time it took you to read this article, at least 20 kittens have been put to death against their will(?)
I am looking forward to a summer with You, Me, My Pets, some Linux Servers, and of course, over the course of approximately 3 months, according to 1 kitten per 10 seconds, makes 777,777 dead kittens!! Does that make you feel lucky?
Check This Blog Out Tomorrow For My Daily Post!
--------------------------- < --------> ----------------------------